As in clothes, the textile affects and being affected by our body, it is a warm material which allows us to attach personal feelings to it. I wanted to design a pen that will be nostalgic and relevant today. It is being expressed by the color choices, the appearance and the materials.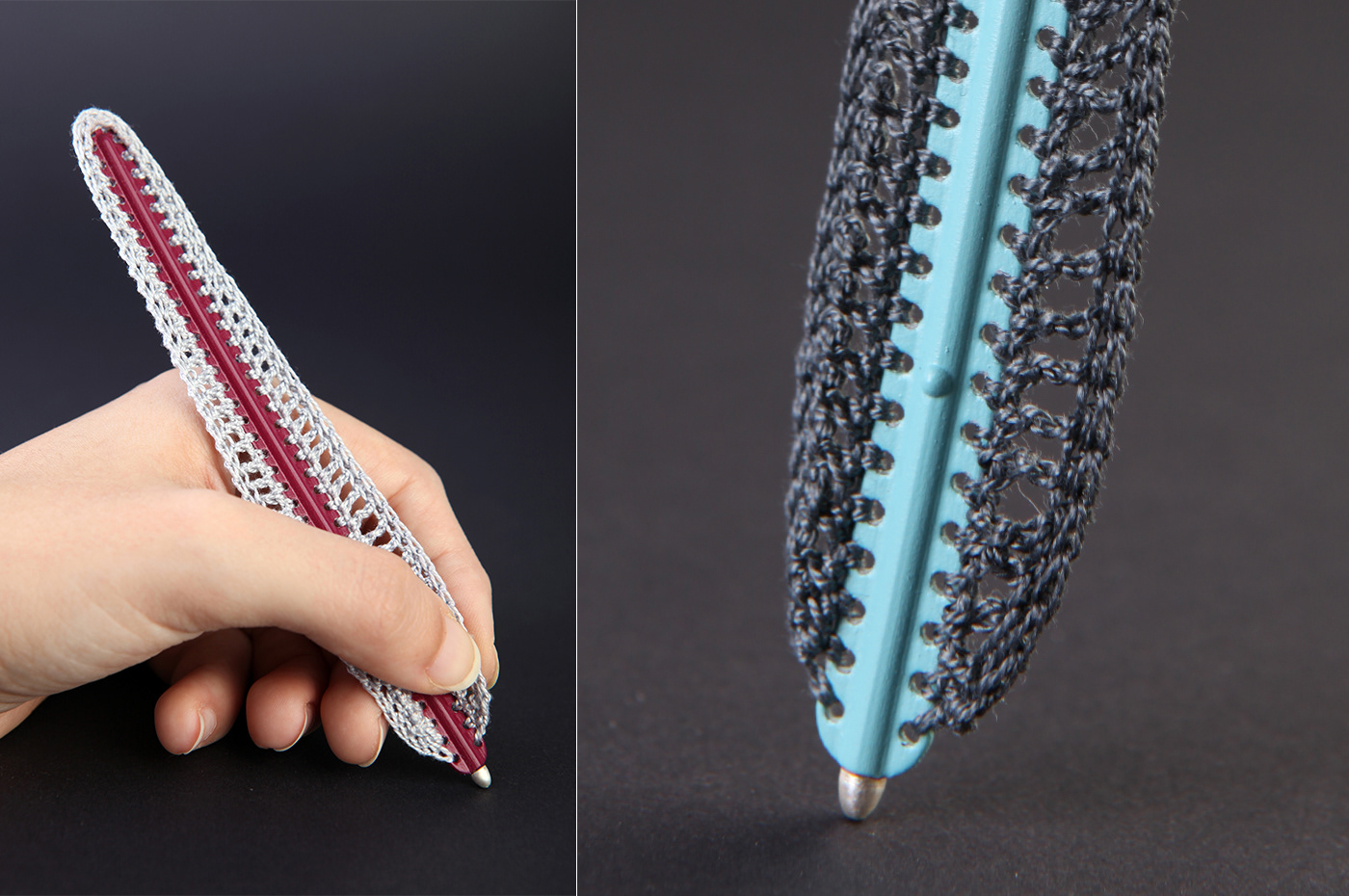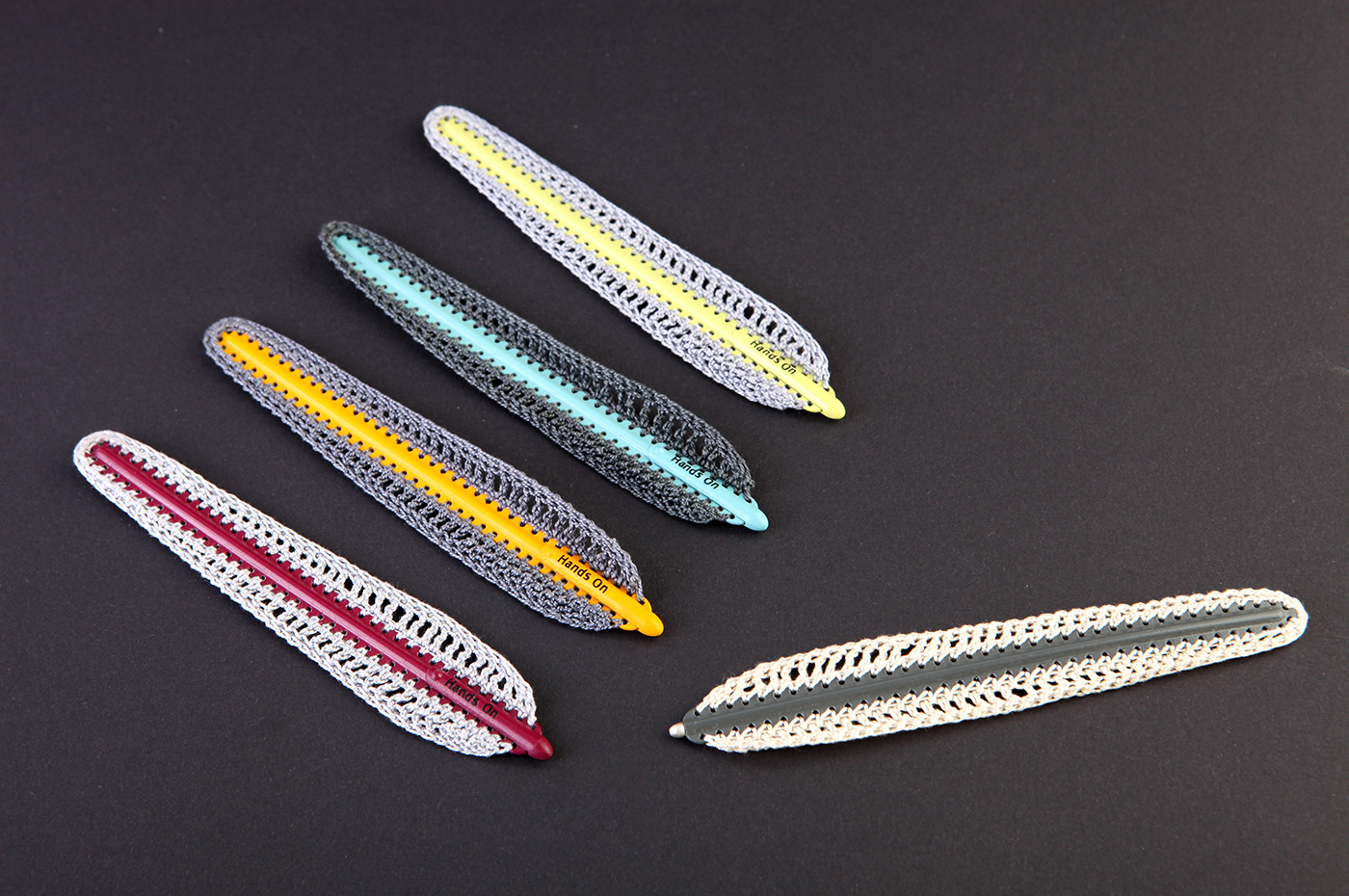 I have designed this concept project during my academic study in
Shenkar College of Design
, Israel.